Our Mission Statement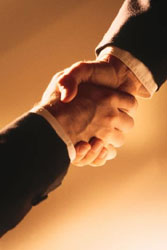 I am committed to helping clients develop a meaningful financial plan and help them match appropriate solutions to reach their goals.  Whether planning for retirement or needing to create retirement income, creating a financial game plan gives direction to which investment and insurance solutions fit the client's needs.  Without planning, many people get sold products they do not need nor will achieve their goals.
I endeavor to know and understand your financial situation and provide you with only the highest quality information, services, and products to help you pursue your goals.  Services will be provided with fairness, honesty and integrity in all aspects of our relationship.